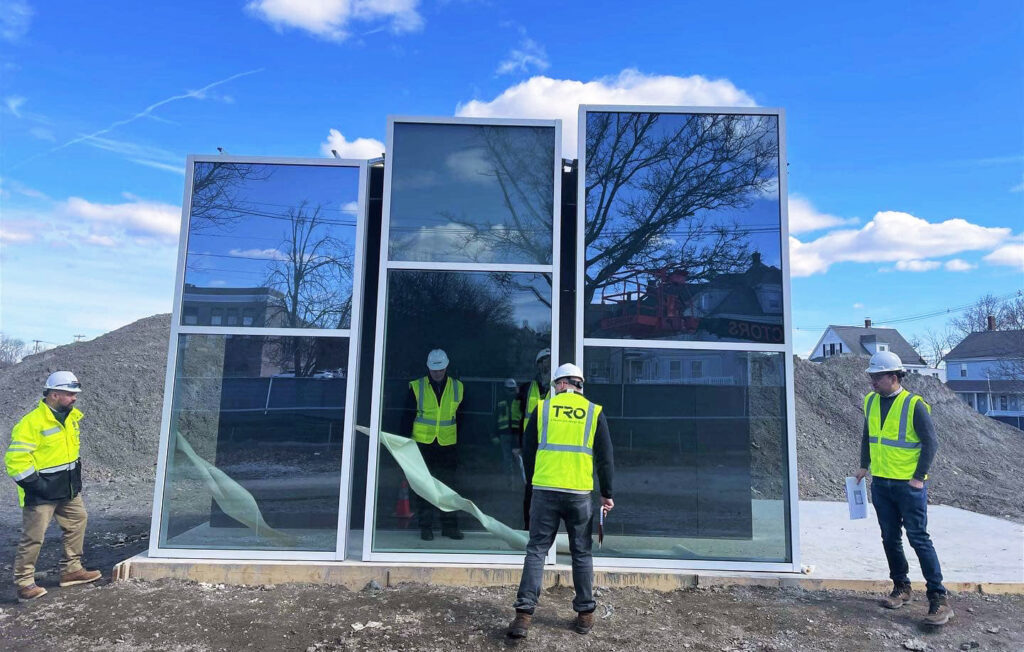 Check out our latest mockup for the upcoming Steward Norwood Hospital project!
This is a glass mock-up that includes 6 different glass makeups (3 clear vision, 3 spandrel), supplied by Viracon. Shoutout to shop foreman Warren Columbus, glazier foreman Joe Donovan, and carpenter journeyman Greg Belikov for putting this together!
At Sunrise, we pride ourselves on our ability to design, develop and build full-scale mockups under our very own roof. Early mockup development has become a vital part of the design-assist process and services that we offer.
In the next phase of the design-assist process, we will be creating a full scale curtainwall system mockup.
The field team is set to be on site this upcoming summer with a scope of work that includes the entire exterior facade. This will be the first newly constructed hospital in the area in over 25 years and will be constructed on the existing hospital footprint.
The project team is led by Jack Sherman (project exec.), Luke Cowper (PM), John Dauphin (asst. PM), Pouya Miryousefi (engineer), and Ted Rogers (engineer).
Check back for more project updates!
GC: Suffolk Construction
Architect: Smith Group
Owner: Steward