We specialize in the furnishing and installation of a wide range of high performance, custom architectural exteriors, from single-skin metal panels to some of the most detailed and intricate all-glass wall systems.
With extensive experience in the Design-Assist process, we regularly collaborate with developers, architects and general contractors from the earliest design stages, which has helped to deliver many successful projects on time and on budget. …
Who We Are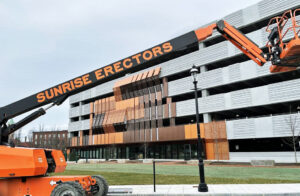 Sunrise Erectors, Inc. was founded by Jeff, John and Andy Erickson in 1996 and has grown to be one of the premier full-service façade contractors in all of New England.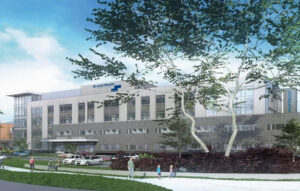 It's an exciting time to be a part of Team Sunrise with several major projects on the horizon. Next up is the new Steward Norwood Hospital starting summer 2023.
Team Sunrise


COMPANY CULTURE
At Sunrise Erectors, we strive to create an atmosphere that inspires and motivates our employees, encourages team bonding and captures the core values of our organization.



CHILD CARE CENTER
We are proud to offer our own on-site childcare and early education center for the benefit of our valued employees — a passion project that has been years in the making.



CAREER OPPORTUNITIES
As a family-owned business, we value the importance of a strong team environment, and each member of our team is treated as an integral part of the Sunrise "family."
Clients / Partners